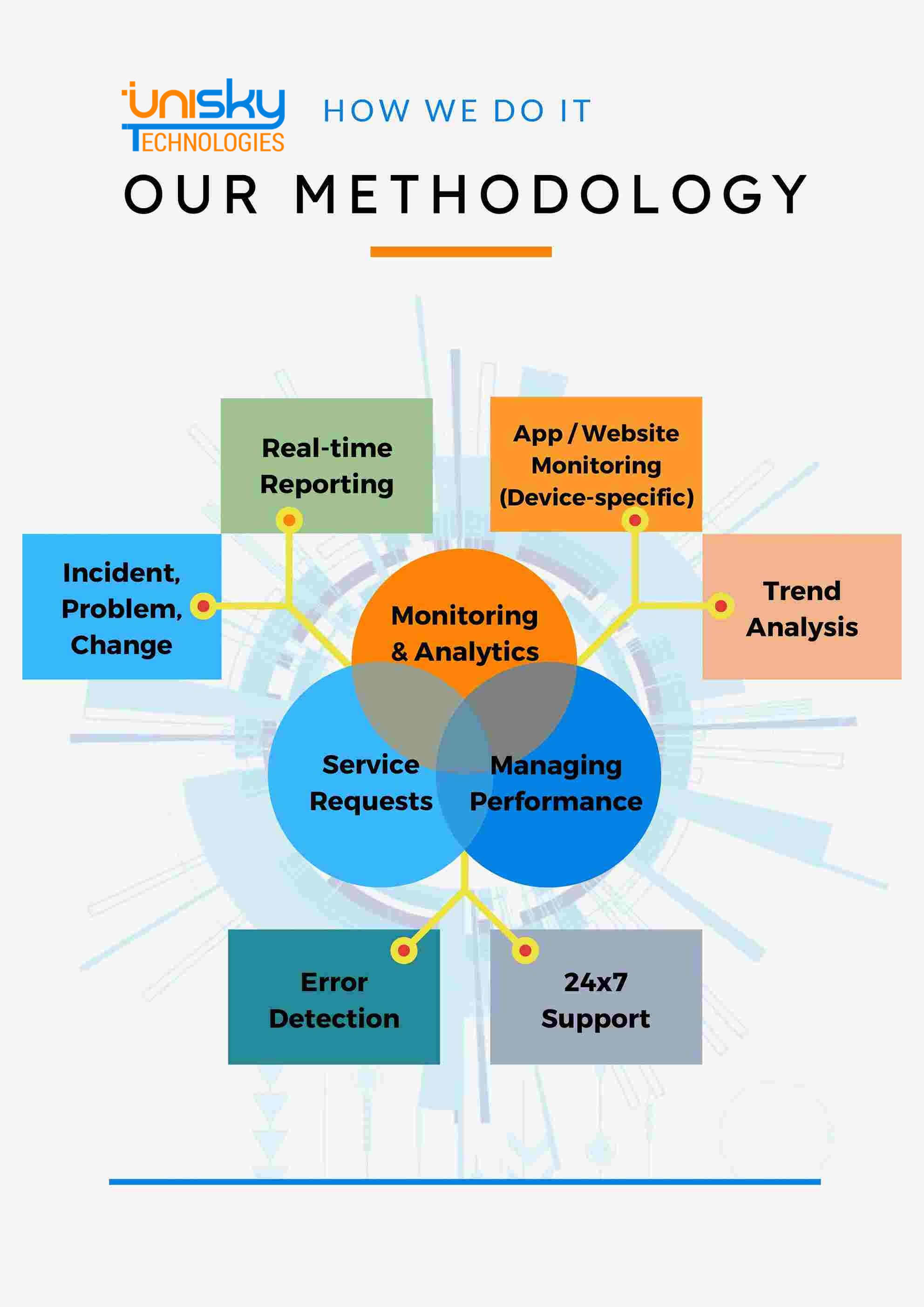 Managed IT Services
Outsource Application Monitoring to us!
Reduce Monitoring Noise
Get insights to solve technical bottlenecks related to performance.
Enhance Visibility
Have a holistic view of your application and validate every function.
Recover Performance Slowdowns
We issue real-time alerts so that you can deliver quick IT response.
Maintain Compliance
Comply with the terms and guidelines of app stores, authorities, etc.