API Monitoring
Get crucial performance data and alerts to improve your business application productivity to deliver enhanced customer experience.
Synthetic Transaction Monitoring
Deploy behavioural scripts to simulate across your online environments and measure your app performance.
OTP, SMS, Email Monitoring
Keep an eye on your brand-driven OTPs, SMSes and Emails to maximise the security of your business application.
Real-time Captcha Handling
Detect bot activities and generate qualified traffic for your business growth with our captcha handling service in real-time.
URL Sequence Monitoring
Ensure end-to-end verification of multiple pages across your application and achieve operational efficiency.
Application Performance Monitoring
Meet device standards and compliance; identify bugs and potential performance issues with APM services.
Intranet Application Monitoring
Monitor your private and internal enterprise network to identify bottlenecks and overcome operational challenges.
Third Party SLA Monitoring
Never let third party service providers affect your application user experience with our monitoring services.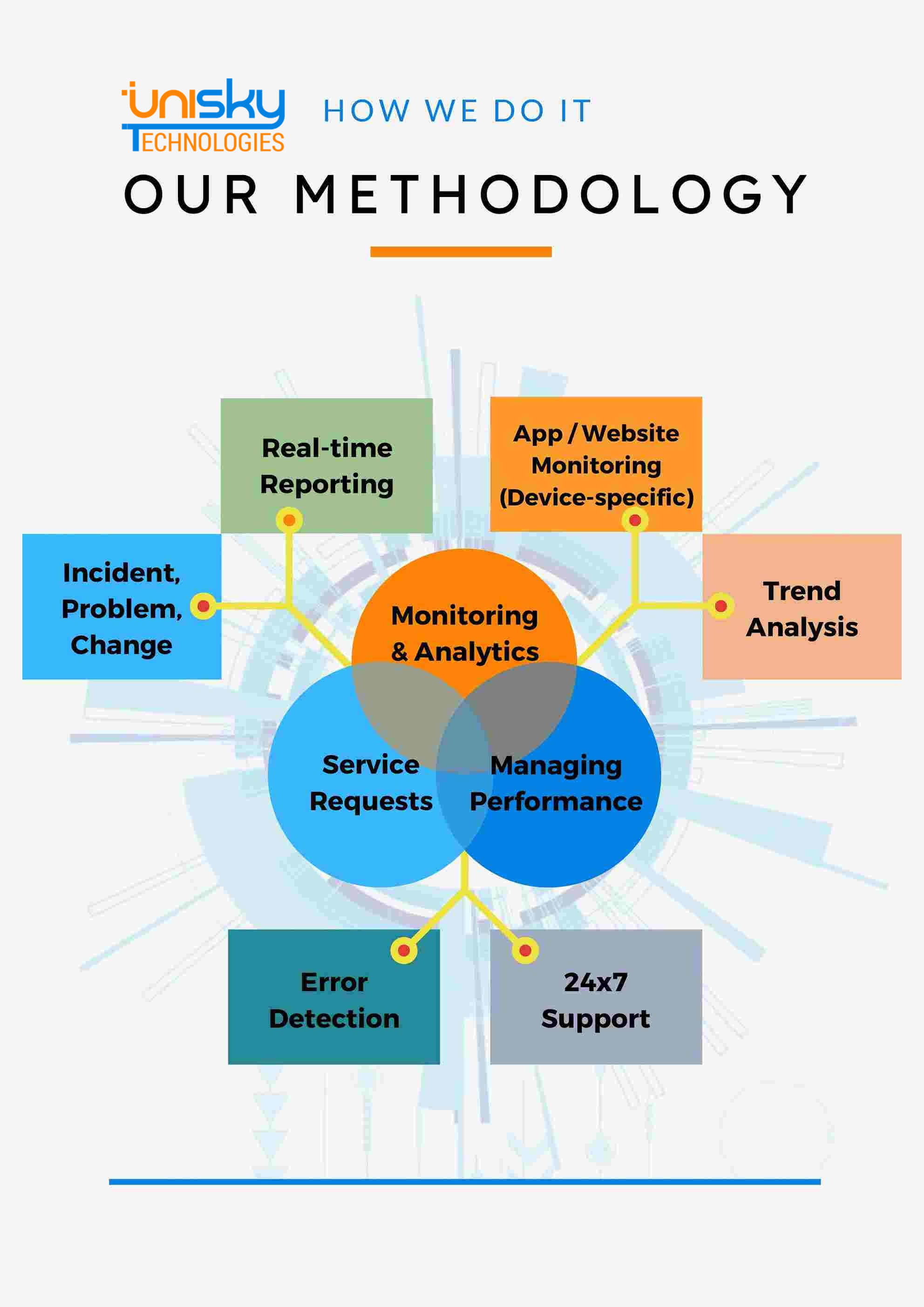 Managed IT Services
Outsource Application Monitoring to us!
Reduce Monitoring Noise
Get insights to solve technical bottlenecks related to performance.
Enhance Visibility
Have a holistic view of your application and validate every function.
Recover Performance Slowdowns
We issue real-time alerts so that you can deliver quick IT response.
Maintain Compliance
Comply with the terms and guidelines of app stores, authorities, etc.